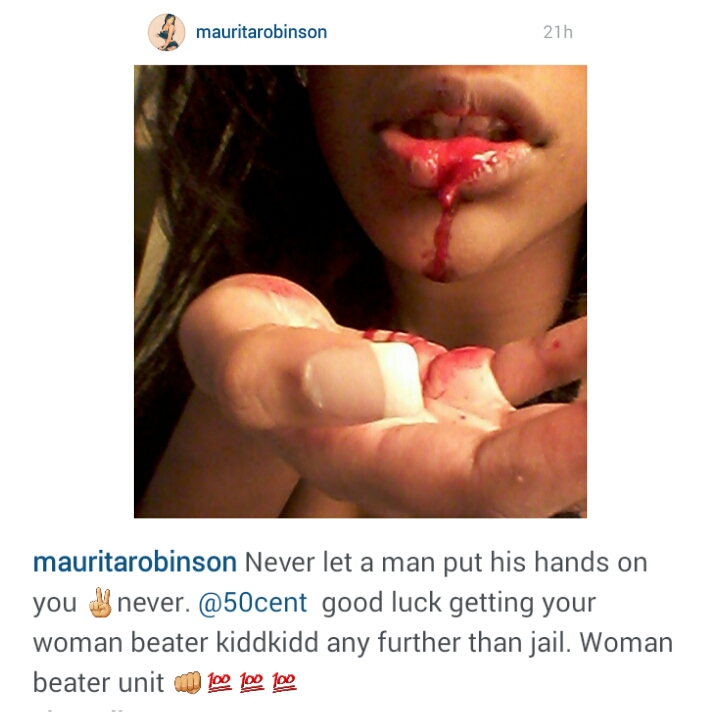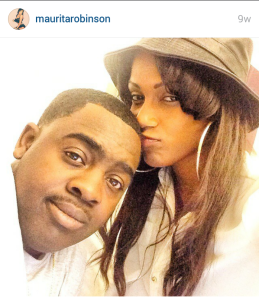 While everyone was focused on the Met Gala last night, one woman claims she was fighting for her life. Maurita Robinson, a 24 year old London-born Jamaican model, posted pictures on her Instagram page of a bloody mouth, busted lip and bruised face last night claiming rapper Kidd Kidd almost strangled her to death in their Las Vegas hotel room. Though she has many pictures online of the two kissing and canoodling, even referring to him as her "king", she claims during their seven month relationship, he would often use her as his personal punching bag while going through crises. She also claims this isn't the first time he's almost choked her to death, saying:
I decided to speak up today because I finally built the courage to walk away from domestic violence. Somebody who is violent and not in control of [their] emotions is not at all your problem and you are not there as [a] punching bag for whatever crises that he may be going through, which I'm [guilty]. I made excuses for many months hiding behind the pain trying to be a [good] woman and continue to "hold it down" as hundreds of women probably have done or maybe still going through.


My eyes opened last night when nearly lost my life in our Vegas hotel room last night being strangled to death nearly not breathing while I'm being [choked] looking straight at the man I loved unconditionally for 7 moths straight whilst he strangling me. Yes he did it before, and yes I was stupid in thinking because 'I didn't loose my breathe. I took it as its just a mistake. I [know] he loves me. [I'll] forgive him and try and help him be there for him in whatever he is going through'…..no! Its so easy to get caught up in giving chances because you want to save "love" and try to be as forgiving as God said we should and u don't [wanna] "give up" believing in the person you love. But last night I decided to say NO enough is enough. What if he had taken my life… Over what? A lil argument? Stitches in my split lip, a hole going through my mouth and then. Now, what argument is worth being strangled to death. None!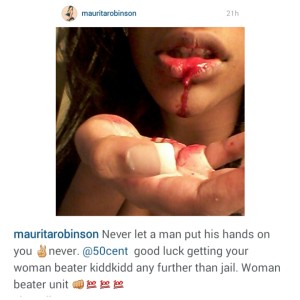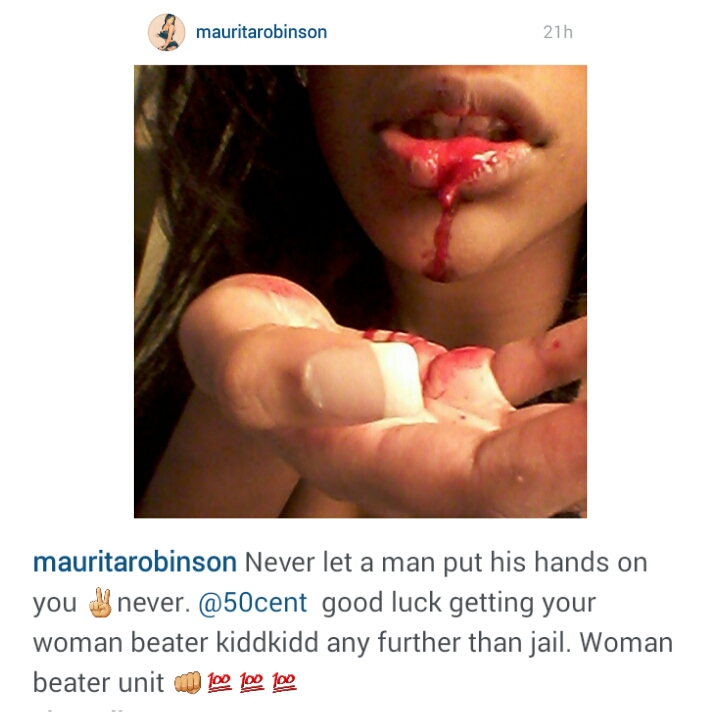 So, please learn from me I have finally found the [strength] to leave and share my [strength] with whoever else may need that little bit of empowerment and encouragement. I hold my head high and I thank God for giving me the [strength] and opening my eyes last night that I have more of a purpose on this earth than to allow a man to have my life in his hands. Whilst he has my love and support through thick and thin, no body deserves to be held down like that. Its my time to move on and be free. Nobody understands what it's like to take that and be quiet for so long [until] it happens to them. And me, too. I now understand. I'm ready to continue being the happy bruise free, stitches free, motivated, excited about life person that I have always been! #NoMorePain x

Never let a man put his hands on you ✌never. @50cent good luck getting your woman beater kiddkidd any further than jail. Woman beater unit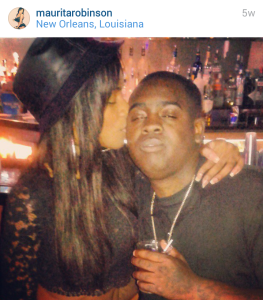 However, Kidd Kidd, whose real name is Curtis Stewart, tells a totally different story. He claims not only are they NOT together, they've also been broken up for months now and he blocked her from his page months ago. The 23 year old New Orleans native, who was once signed in the rap group Sqad Up alongside Lil Wayne, took to his Instagram page to blast her and claims she did the damage to HERSELF:
Straight up, people feed into this negative shit too fast. I seen the picture and I must say wow lol you starving [that] bad to bring me down [just] for attention and to [be] seen. Let me tell y'all something: I bet any money she won't post a picture of herself right now at this moment, because it's a lie. All she [looking] for is more followers and trying her best to use me for it. If u look at her page, I'm all over it. If u look at mine, she [nowhere] on there.

I been blocked her from my shit months ago. She just bitter and plus if someone hits you, how do you get a teeth mark under [your] chin? You bit [your] own lip and use that like someone did u something. You know I been left you alone and most of these people posting this shit is her friends. Stop trying to use a nigga to get famous, but anyway this is a dare and a bet. I got $10,000 she [won't] post a video showing herself right now to prove me wrong smh. I did a lot of shit in my life, but [that] ain't one of em and she knows it.
It's important to note that though the two posted pictures of themselves in Vegas this weekend, neither of them have pictures TOGETHER while in Vegas. Kidd Kidd was surrounded by G-Unit members Young Buck and 50 Cent at day parties and events. Maurita, on the other hand, only posted pictures by herself. They also appear to be in different hotels.
Kidd Kidd also doesn't appear to have a record of domestic violence. His last record of being involved with violence was in June 2011 when the rapper was shot six times while sitting in his mom's driveway by two gunmen in East New Orleans. The rapper claims it was a case of being in the wrong place at the wrong time.
What do YOU think? Who's telling the truth? Could this be a made-up story from a woman scorned? Or could Kidd Kidd have an abusive past we don't know about?
Picture Credit: Maurita's IG & Kidd Kidd's IG