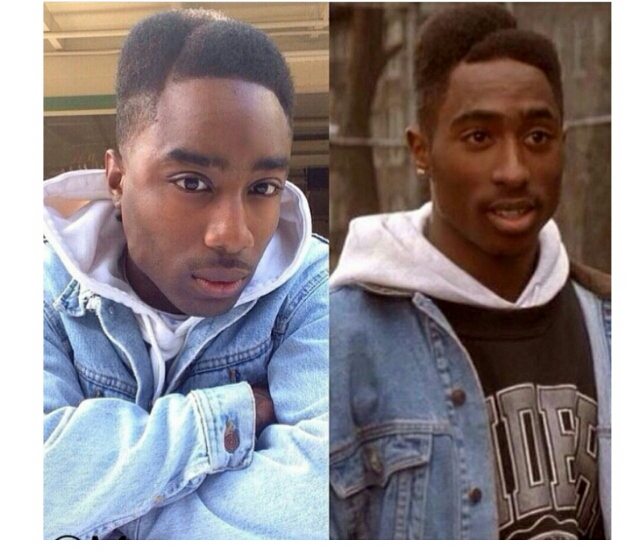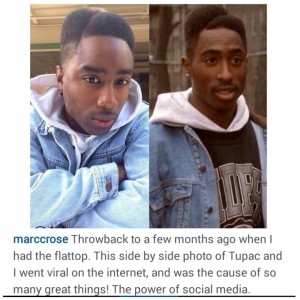 The power of social media…
Meet Marcc Rose, the 23 year old fashion designer and model-turned actor who got the chance of a lifetime after posting a side by side picture of himself and Tupac with a Bishop-inspired high top fadeand sent social media into a frenzy with how closely he resembled the late rapper. Word got back to Rose that a Tupac biopic was casting actors for the lead role and after Rose submitted his head shot, he booked the role. Learn more about the young actor,  the drama behind the scenes, why the director pulled out of shooting and which newly-married superstar actor is training him for the role.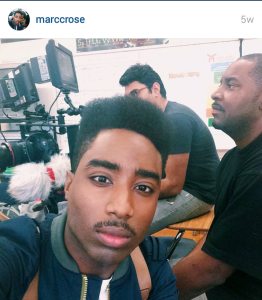 Marcc Rose is a Brooklyn native who moved to Los Angeles three years ago after living in Atlanta. He started the clothing line Controversial Treatment by himself and it became the hot new trend for the stars. His clothing has been seen on the likes of Kelly Rowland, Lashontae "Tae" Heckard, Soulja Boy, and Iggy Azalea. After constantly hearing how much he resembled Tupac, the young designer posted a side by side picture of himself and the rapper, and the rest his history. According to Rose, after he dropped off his headshots at Warner Bros Studio, the production assistant called him two days later telling him to prepare for the role. Since posting the picture, Rose developed quite a following from Tupac fans and fans of the long overdue biopic. Filming hasn't even wrapped yet and there's already drama behind the scenes.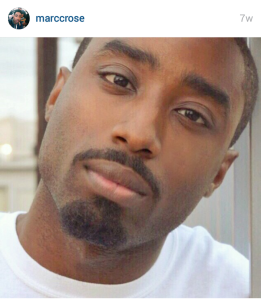 Famed director, John Singleton, who's known for directing classics such as Poetic Justice, Boyz N The Hood, and Baby Boy, was slotted to direct the film. Having worked with Tupac on-set as well as being a personal friend to the rapper, Singleton would be the ideal person to have behind the scenes on this project, but according to him, the other people behind the film don't share his vision of showing the true essence of Tupac.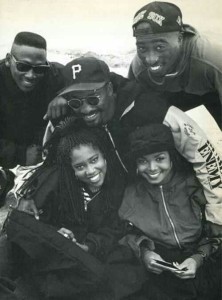 Via his Instagram page, Singleton lashed out at the people behind the biopic and exposed them for suing Tupac's mother, Afeni Shakur, for rights to do the film:
Real talk! The reason I am not making this picture is because the people involved aren't really respectful of the legacy of Tupac Amaru Shakur. I won't say much if you want you can read my articles in Hollywood Reporter on authenticity in Black Storytelling … To Pac's real fans just know I am still planning a movie on Tupac … It doesn't matter what they do mines will be better… Tupac was much more than a hip hop artist … He was a black man guided by his passions … Of most importance was his love of black people and culture … Something the people involved in this movie know nothing about… Real talk! How you gonna make a movie about a man when you suing his mother to get the rights to tell his story?! They have no true love 4 Pac so this movie will not be made with love! And that's why my ass isn't involved ! If Tupac knew what was going on he'd ride on all these fools and take it to the streets… But I won't do that … I'll just make my own project. What Yall think about that?!!
I'm with Singleton. A Tupac biopic without John Singleton, who's known for presenting authentic L.A.-based films from Tupac's era, would be mediocre at best. It seems Singleton's intent was to show the world not only Tupac the star and gansta rapper, but to show the more creative and passion-driven artist that only those close to him got to see.
Despite the drama going on on-set, Rose garnered support from another veteran in the film industry. Richard Lawson, the newly-married husband of Tina Knowles, has been helping the young actor prepare for his big role. Rose posted this to his Instagram page: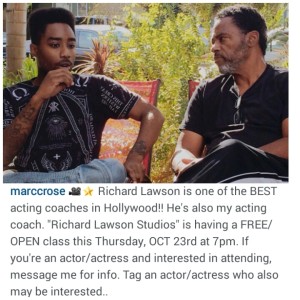 Check out an interview Rose did with DeJane' Robinson of Livin Dee Life  two years ago before he booked the role of Tupac as he discusses his life in L.A., starting a clothing line and advice to people pursuing their dreams:
Soulja Boy, Kelly Rowland and actress Tae Heckard in Controversial clothing: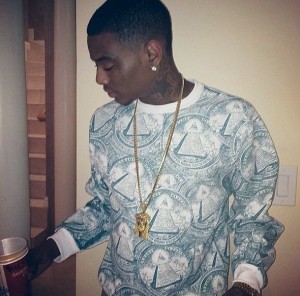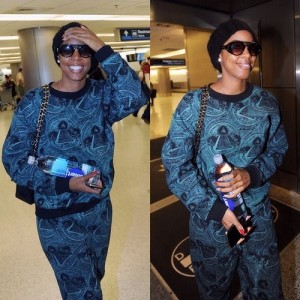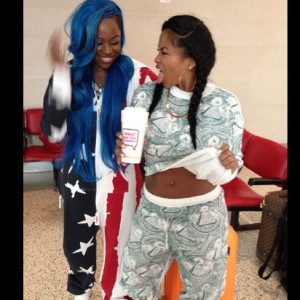 Picture Credit: Marcc Rose's Instagram Page, John Singleton's Instagram page