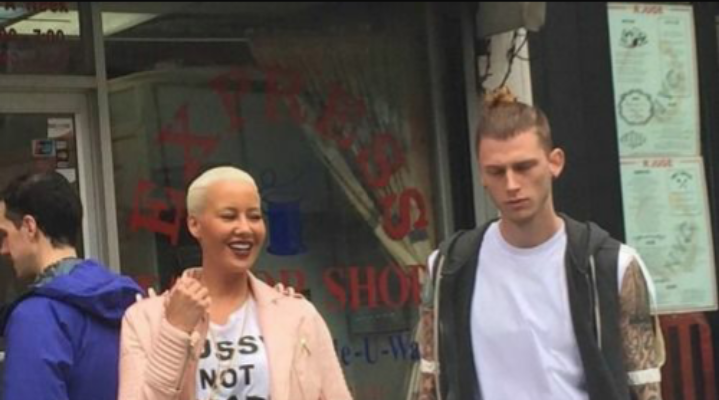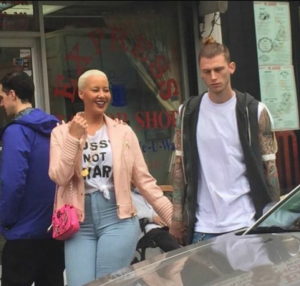 Amber definitely has a type!
The model has been seen cuddling up with rapper Machine Gun Kelly, also known as MGK, in Brooklyn while on location for their new movie King of the Dancehall, starring Nick Cannon.  The news of these two dating has come with it's fair share of controversy, given that Amber's estranged husband Wiz Khalifa and MGK have hung out and collaborated on music together, including MGK's song Mind of a Stoner, which Wiz is featured on. MGK says their relationship with Amber has nothing to do with any malice towards Wiz and claims "the universe" set them up.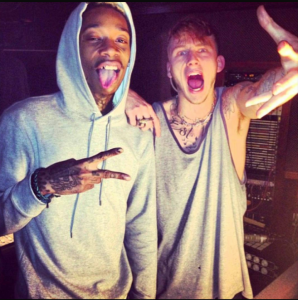 MGK has also received backlash from his fans, who believe the punk rock, anti-fame rapper has "sold out" by dating someone as high-profile as Amber Rose. MGK sat down with Ebro in the Morning radio show on HOT 97 and touched on the "struggle" of dating such a high profile celebrity as Amber and how the backlash from his fans made him rethink being famous:
On How His Relationship With Amber Came About:

Everything was completely natural. [It] wasn't anything that I had expected or had planned or anything like that. You know, when the universe throws something your way, things happen. I'm one of those people that goes with it, I don't fight it. And I had no idea what came with that (dating a celebrity). I'd be a lie if I didn't say it's not like a struggle everyday, coping with that fact that it's like one of the most anti-spotlight people ever (himself) and one of the most in-the-spotlight people ever (Amber).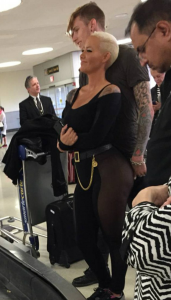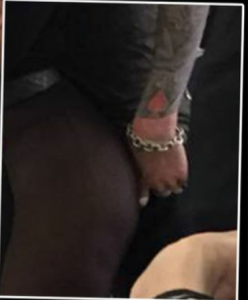 On His Fans Bashing His Relationship With Amber:

Along with the flack that'll come with it from people unknowing of the situation, which I accept and I don't blame anyone for. It's just because ignorance is bliss. You don't know the situation. It makes you rethink this whole fame thing again.

On "Selling Out" by Dating Amber:

The action of selling out is doing something that you don't believe in because of money or because of fame. I don't need to be more famous. I don't like being famous, anyway. I already get recognized way more than anyone would expect me to get recognized.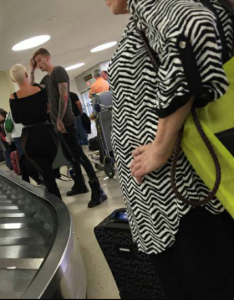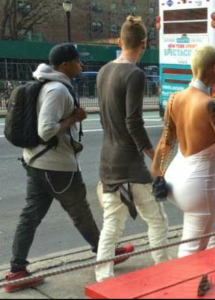 MGK stated he and Amber are not in a fully committed relationship, they're just dating and "enjoying each other's company". He also confessed that he has never been in a committed relationship due to the fear of being hurt by someone he's become attached to. That fear stems from being abandoned by his mother and from discovering the woman he gave his virginity to cheated on him after walking in on her having sex with another man. He also says he's been let down by people in the industry, particularly the artists he once idolized. Catch all that and more BELOW in the full interview: