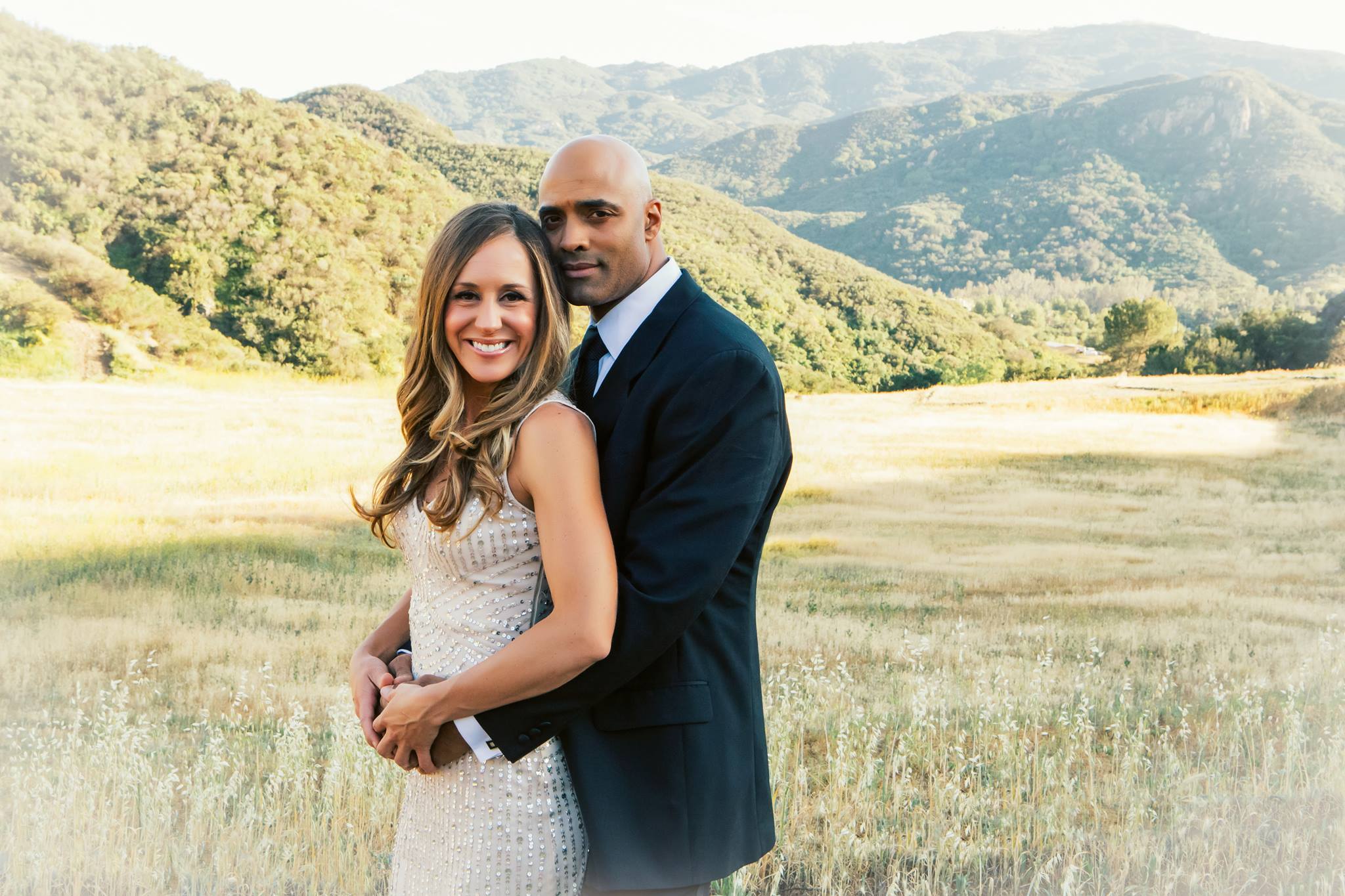 I knew it wouldn't be long before we heard from the wife, but I didn't think it would be the next day!
Jaimi Gregory Freeman, the wife of James Freeman, spoke to Radar Online about Kenya Moore's relationship with her husband, who Kenya met on The Millionaire Matchmaker. She claims not only did Kenya know he was married, but she also faked their entire relationship, including the engagement for Kenya's storyline on The Real Housewives of Atlanta reality show. She says James and Kenya only went on two or three dates after meeting on the show and went their separate ways. Jaimi also revealed how she met James and how she found out about Kenya.
How Jaimi and James met:

"James was on Millionaire Matchmaker in September [2014] and I met him in December. We met on Match.com and three months later we were engaged," she told Radar exclusively. "Then on Good Friday, April 3, 2015 we got married. We just knew right away that we were in love."

On James Revealing He Was On The Millionaire Matchmaker and His Relationship with Kenya:

Gregory told Radar that Freeman "totally forgot he even did the show and so when the commercials started airing he told me all about it."

"He said he went on two or three dates after the show aired with Kenya," she claimed. "He told me they just kissed and nothing else. He said she just wasn't the right person for her, but he wished her the best."

On Kenya Wanting To Continue a Relationship with James For a Storyline:

Freeman's wife said that in the last two weeks Moore started reaching out to her husband again. "Kenya wrote to him saying that they should celebrate since their ratings were so high," she said. "But he told her that he had met someone and fell in love so it wasn't appropriate for him to talk with her anymore."

"Kenya wrote to him and told him that he hurt her brand. Of course he didn't respond to her. But a little more than a week ago she reached out again and told him she needed a favor. When he asked what it was she told him she needed to talk to him in person," Gregory claimed. "He didn't want to do that so he didn't respond."

Gregory told Radar that her husband was reluctant to meet with Moore because "he told her he was seeing somebody. She knew he was seeing somebody. She was not respecting him anymore."

She said she was shocked when she heard that Moore posted an engagement ring picture and then claimed she didn't know that Freeman was in a relationship with another woman.

"It doesn't feel good to be put in this position. James was very clear with his boundaries," Gregory claimed. "She wasn't respecting him. This was obviously a publicity stunt. I know it was."
After the news broke of James being married, Kenya released a statement via Instagram saying she was devastated about this discovery, but according to NecoleBitchie.com, Kenya not knowing he was married is highly unlikely. Two weeks ago, while Kenya was believed to be in Vegas getting engaged to James, her RHOA cast-mate Porsha Williams tweeted this:
This isn't the first time Kenya has been accused of faking a relationship for her storyline on The RHOA. On Kenya's first season on the show, she dated Walter Jackson, the 49 year old owner of an Atlanta-based towing company, South Dekalb Towing and Transport. Kenya's cast-mates all stated they didn't believe her relationship with Walter was authentic. After their "relationship" ended, Walter went on interviews claiming Kenya paid him to pretend to be her boyfriend for the show: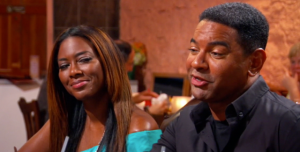 She asked me if I would be on the show and pretend to be her boyfriend. I thought about it for a bit and then decided that I might as well have my 15 minutes of fame. Kenya told everyone she had moved to Atlanta to be with me. It was nothing to do with me really, she moved to Atlanta to be on the show and relaunch her career.

I thought [my acting] sucked, because I couldn't give them [the producers] what they wanted. It was easy in one sense because they would call me up, tell me to be somewhere and then we would only film for a couple of hours at a time.

But in another way, it was difficult because Kenya would throw in stuff I wasn't expecting and I didn't know how to react. She'd start asking me 'when are we going to get married?' and I would be like 'wow, I didn't know that was coming!'

She needs this show, it pays her well and as far as I ever saw she hasn't got much money without it."
Kenya disputed these allegations and also publicly questioned his sexuality, beginning the rumor that Walter may be gay. In her next season of RHOA, Kenya claimed she was dating an "African Prince". However, she refused to bring him on the show or even show a picture of him online. Fans of the show doubted he even existed and during the reunion, her cast-mate Porsha Williams stated the mother of a famous Nigerian singer told her Kenya offered to pay her son to pretend to be her boyfriend. Her ex, Walter, also spoke on that as well in his interview:
"She talks about an African boyfriend, but nobody on the set or in the cast says they have ever seen him. I am still close friends with a lot of the stars on the show and it has become a bit of a joke, no one believes he is actually real.

I mean everything about her is fake in my opinion. She doesn't even live in Atlanta. As far as I know she flies in for filming then flies back out to LA. All the rest of the cast go out together and are known in Atlanta. She never goes out in the city. I'm out all the time and I never see her.

I'm not a hater, I think she is a great actress and great entertainment, but people need to open their eyes a bit if they think what they see from her is reality."
What do YOU think? Is Kenya faking relationships due to the pressures of being a housewife? Or does she just have really bad luck with men?
Can't wait to see what stunt she pulls next season!
Picture Credit: NecoleBitchie.com & Jaimi's Facebook page