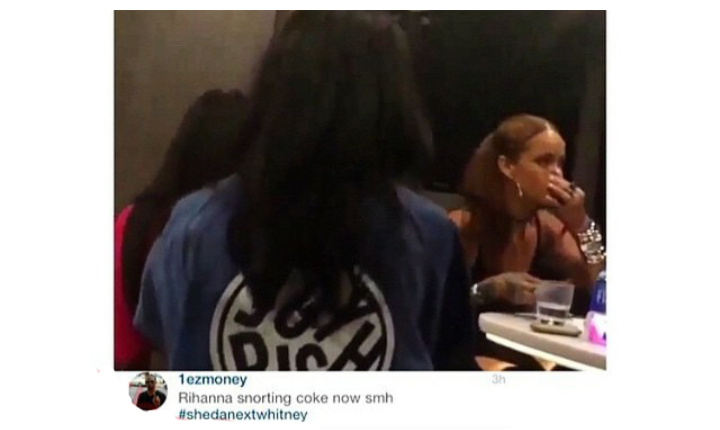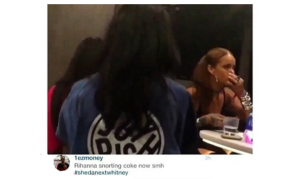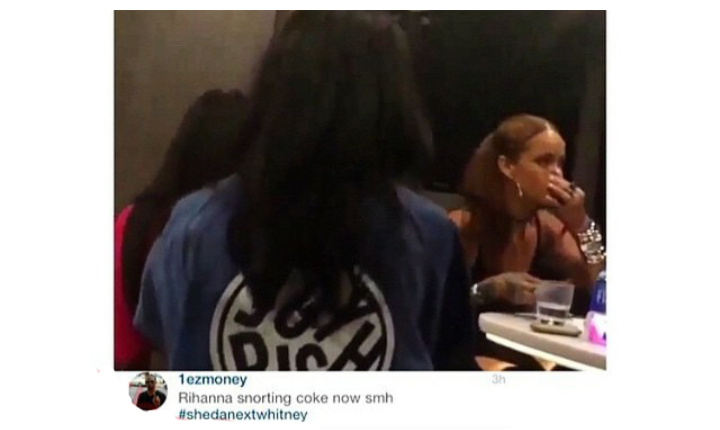 She in love with the coco?
That's what fans are asking after a video circulating on Instagram of what appeared to be Rihanna snorting cocaine in a room with her friends:
While fans were left scratching their heads, one fan posted a screen shot of the video where Rihanna held her nose and captioned it "Rihanna doing coke now smh [She's the next Whitney Houston]":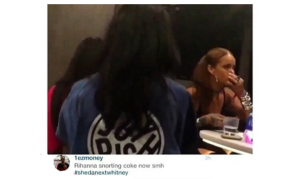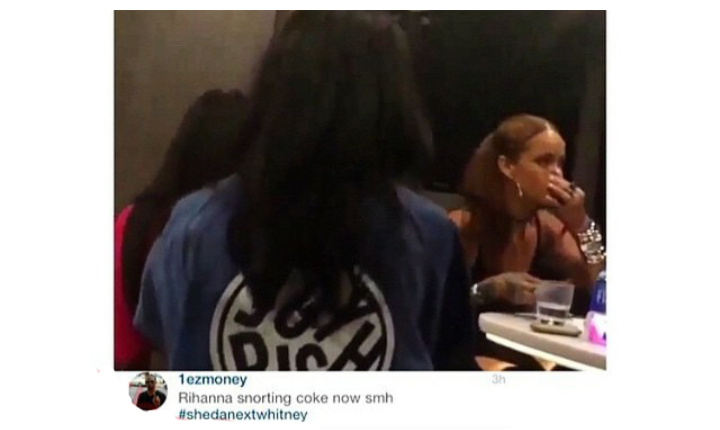 Rihanna clapped back at the fan saying she was "bashing a joint with a cigarette" before she squeezed her nose: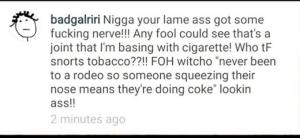 Another video of a different angle of Rihanna and her group of friends was posted first on Instagram, which shows Rihanna with an alleged "joint" in her hands, not cocaine:
The two went back and forth with Rihanna threatening the fan with a lawsuit: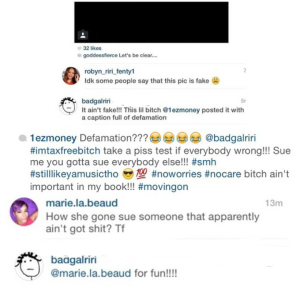 Rihanna didn't need to lift another finger because as soon as the news broke that Rihanna was fighting with a fan, the Rihanna Navy, her loyal fan base, swung in full effect. Not only did they get all of the fan's social media accounts shut down, they also alerted his local police of his illegal activity after finding his address. Never mess with the Navy!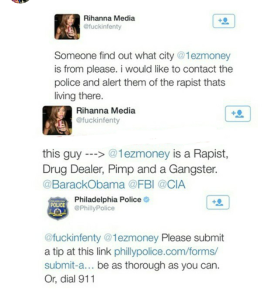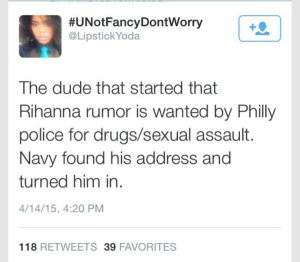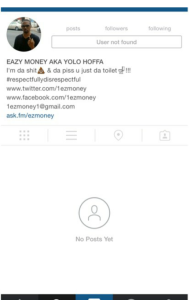 I don't know who's more scary: The BeyHive or The Rihanna Navy. Even though she got all of social media riled up with the drug rumor, Rihanna showed she has a sense of humor by posting a pic of the only type of "coke" she likes: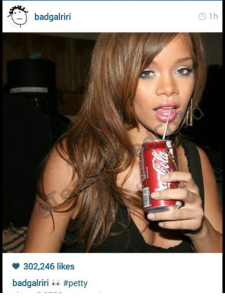 Picture Credit: Instagram and Rihanna's Instagram page