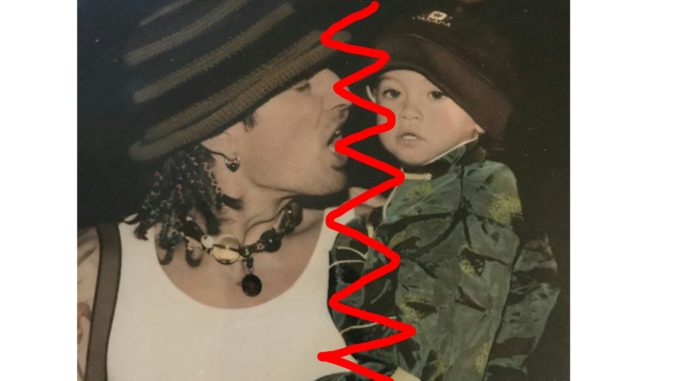 Rock legend Tommy Lee took to Instagram to bash his kids with ex-wife Pamela Anderson when they didn't wish him a Happy Father's Day. Tommy says his sons are unkind, unappreciative "a**holes" without morals.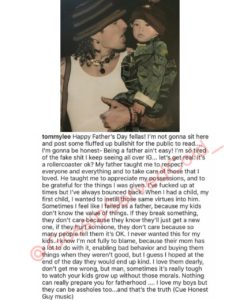 Tommy's son, Brandon Thomas Lee responded, saying the last time his father talked "sh*t" to him and his mother, he knocked his father out. According to Brandon, Tommy Lee is a deadbeat who should've attended a lot more baseball games and birthdays if he wanted recognition as a father: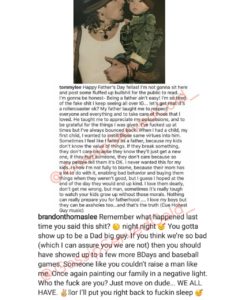 According to E! News, the night Brandon knocked his dad unconscious occurred after Pamela's interview with Piers Morgan. Pamela reportedly stated her marriage with Tommy ended after Tommy assaulted her. After the interview aired, Tommy reportedly hopped on Twitter and bashed both Piers Morgan and his ex-wife, adding that Pam texts him everyday and wants him back.
When Brandon caught wind of his father's tweets, he reportedly barged into his father's bedroom while he was asleep next to his fiancee to confront him. The confrontation turned physical, ending with Brandon knocking Tommy out cold. Police were called, but according to Tommy, his son fled.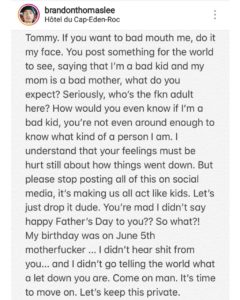 And you thought your family had problems…