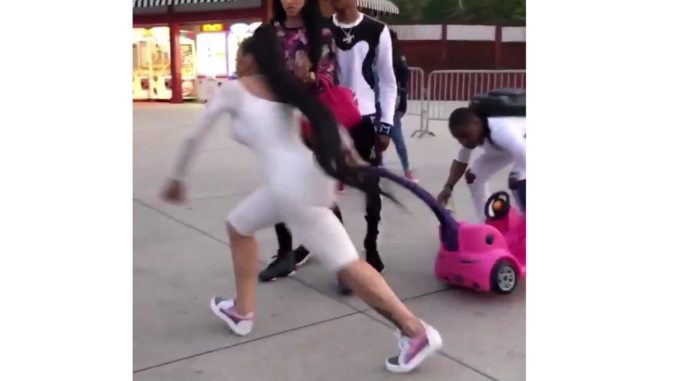 Blac Chyna explained her fight at Six Flags on Easter happened because someone tried to touch her children.
Unfortunately, when you're in the limelight, people feel like you, your kids, and family are all up for grabs.
No privacy. No limitations. No personal boundaries.
Six Flags park goers captured Chyna, her rapper boyfriend YBN Almighty Jay, and friends engaging in a brawl at the amusement park.
One Twitter user shows a new video angle of a group of girls running up on Chyna as she used a stroller to guard herself.
The twitter user also says Chyna's kids could see the brawl unfold, and Chyna's 5 year old son King Cairo Stevenson was crying, telling Chyna not to fight. Watch the new video angle below and see the tweets below: