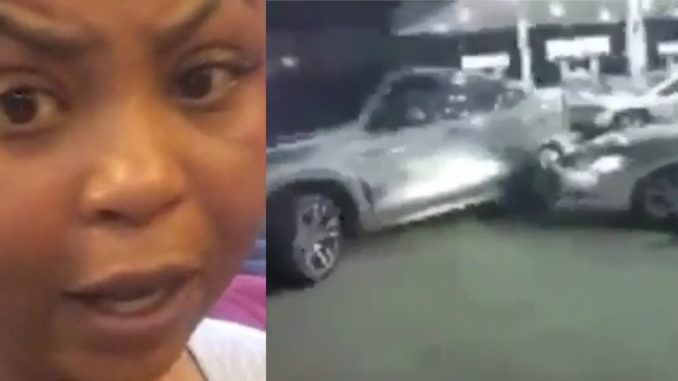 Shekinah Jo Anderson just can't catch a break.
Since the moment she stepped on the screen, Shekinah has been brutalized by fans, friends and lovers alike.
For years, the celebrity hairstylist was publicly bashed by her best friend's/boss's husband and not being able to respond out of respect for the friendship. Fans also attacked her, taking blows at Shekinah's self-esteem.
More recently, Shekinah suffered emotional and physical abuse from an ex-boyfriend and had to put a restraining order on a friend who repeatedly threatened bodily harm to Shekinah.
Just hours ago, Shekinah posted (and deleted) a video of a man stealing her car after robbing her at gunpoint.
See video on next page.