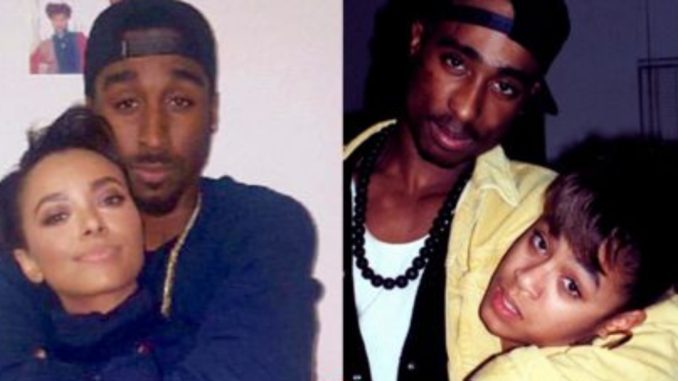 Earlier today, Jada took to social media to address the Tupac biopic's inaccuracies. The star and best friend of the slain rapper says their relationship was unfairly portrayed:

The film's producer L.T. Hutton reached out to TMZ to call Jada out, saying he based their relationship off of Jada's past interviews on Pac. Hutton also said he was led to believe she was pleased with the film:
Jada is not the only one of Pac's friends displeased with Pac's portrayal in the film. John Singleton, who directed Tupac in his breakout role in Poetic Justice and grew close to Pac during the production, said the film was "wack", according to rapper 50 Cent. 50 also said the film was "trash":
John Singleton wasn't a fan of this movie from the gate. He was originally slotted to direct the biopic, with actor Marcc Rose instead of Demetrius Shipp, Jr. to play Tupac. Drama behind the scenes led to Singleton being booted off the production:
Via his Instagram page, Singleton lashed out at the people behind the biopic and exposed them for suing Tupac's mother, Afeni Shakur, for rights to do the film:

"Real talk! The reason I am not making this picture is because the people involved aren't really respectful of the legacy of Tupac Amaru Shakur. I won't say much if you want you can read my articles in Hollywood Reporter on authenticity in Black Storytelling … To Pac's real fans just know I am still planning a movie on Tupac … It doesn't matter what they do mines will be better… Tupac was much more than a hip hop artist … He was a black man guided by his passions … Of most importance was his love of black people and culture … Something the people involved in this movie know nothing about… Real talk! How you gonna make a movie about a man when you suing his mother to get the rights to tell his story?! They have no true love 4 Pac so this movie will not be made with love! And that's why my ass isn't involved ! If Tupac knew what was going on he'd ride on all these fools and take it to the streets… But I won't do that … I'll just make my own project. What Yall think about that?!!"
The film's release date was pushed back for months, then recast for the new biopic, All Eyez On Me, in theaters now.