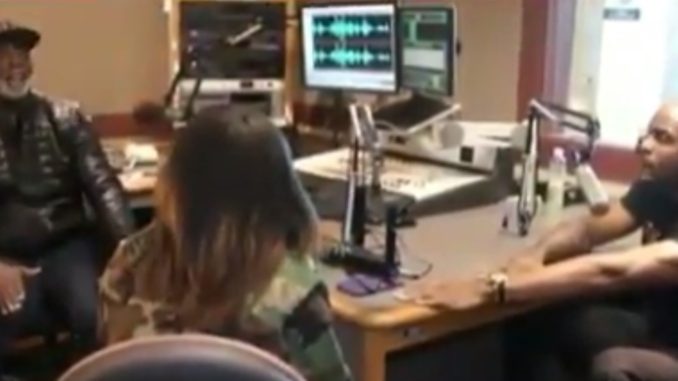 The video is here!
About a month ago, Peter Thomas and Matt Jordan sat down for what was supposed to be a civil conversation about their bromance gone wrong at a Charlotte radio station. The conversation got physical after Matt threw an object at Peter and called him a bitch. The two threw each other around the station before the radio hosts were able to separate the two.
When asked who won, Peter said he held his own against the fitness trainer who's twice his size in muscle and half his age.
Their bromance took a wrong turn after Matt went on Instagram live (that's where it always goes wrong, right?) to discuss why he's no longer cool with the husbands of RHOA. Matt says Peter and Todd Tucker coached him into getting money out of Kenya Moore. They said Matt could at least get 10% out of Kenya's check and $10,000 for his appearance at the season 9 reunion, because their wives break them off a percentage of their Bravo TV checks, said Matt.
Matt followed their advice and ended up getting cussed out by Kenya.
Watch that video below:
Todd and Peter responded in two separate Instagram videos. Todd said Matt was just bitter because he expected his life to change for the better after becoming a reality star… and it didn't.
Peter says the conversation of teaching Matt how to get money out of Kenya never happened.
Watch their videos below:

While Todd left it at that, Peter kept going back in forth with Matt over social media and it all came to a head when the two finally met at a Charlotte radio station.
See their fight videos on the next page.