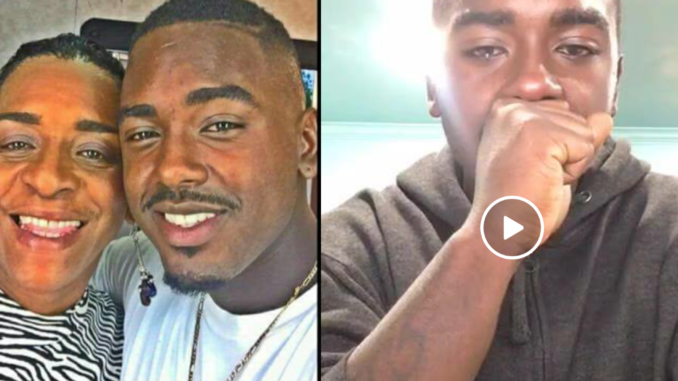 59 year old internet cooking sensation, who went viral after making an entrée meal out of Ramen noodles, passed away after suffering a heart attack over the weekend.
TMZ initially posted Felicia "Auntie Fee" O'Dell died, then retracted the story when they learned she was on life support. TMZ claims they were prematurely sold the story of Fee's death by Fee's sister and nephew:
We were first told by Fee's nephew Sosten Price and sister Ayesha that the 59-year-old died Tuesday after the medical emergency. However, we've now learned she's on life support surrounded by family at Harbor-UCLA Medical Center after being rushed by ambulance.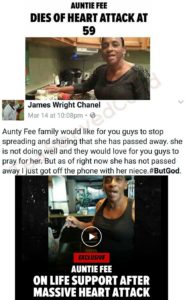 Fellow internet star James Wright Chanel, famous for his hilarious review of Patti LaBelle's pies, stated Fee was still alive and fighting for her life.
Fee's son Tavis Hunter, who was also the cameraman behind her hit videos, later revealed that despite all of their efforts to save Fee, God decided to bring her home: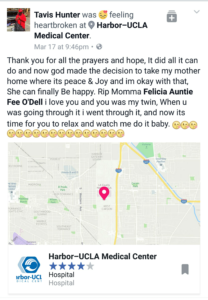 More of Auntie Fee's son speaking on her death:
Fee's son addressed her fans in a Facebook live video. He first played a Rick Ross song as a tribute to Fee, then told fans how he can't find the strenght to pick up a camera again since his mom passed.
See on NEXT PAGE: