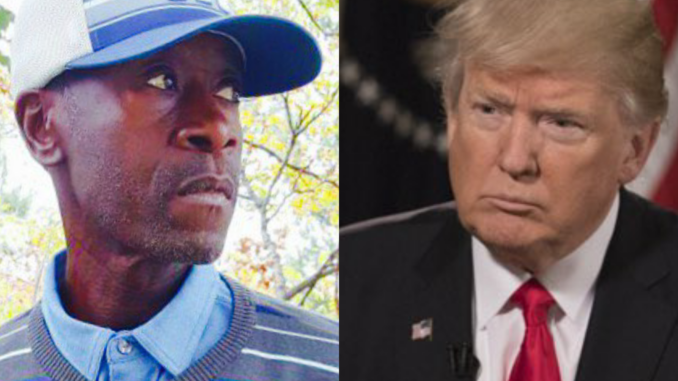 Legendary actor and activist Don Cheadle is very outspoken on his disdain for Donald Trump. When prompted by a fan, Don revealed the day he started hating Trump was the day Trump asked a friend's father "you ever fucked a nigger?"
See Don's tweets below: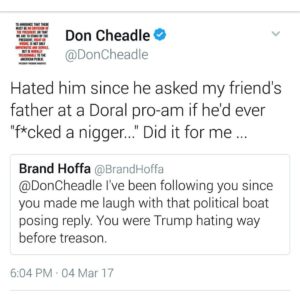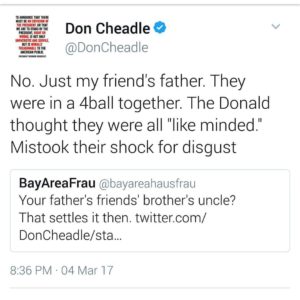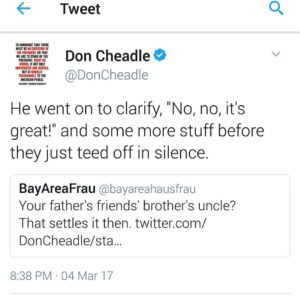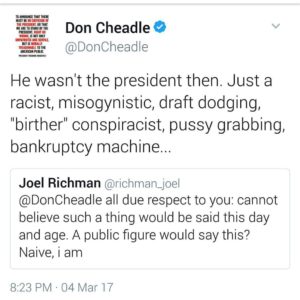 Don went on to say the father has a very famous daughter and neither of them would want the beef that comes with calling out Trump. Fans speculate the daughter and friend he's speaking of is Angelina Jolie, and her father Jon Voight.