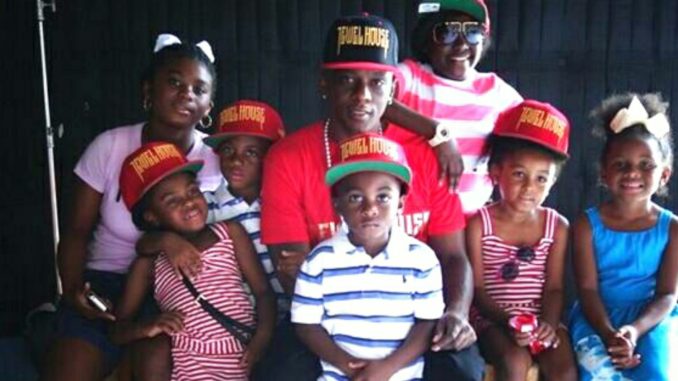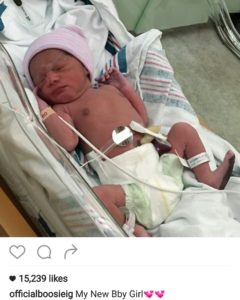 Baton Rouge rapper Lil Boosie posted this picture of a newborn baby, saying "My New Bby Girl". Boosie, whose real name is Torrance Hatch, already has 7 other children by 5 other women.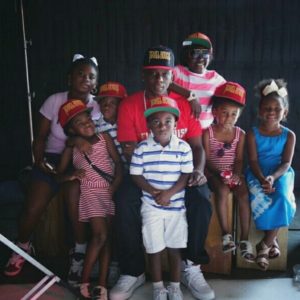 Boosie recently sat down for an interview with DJ Vlad to discuss fatherhood. He says his goal is to have 10 children total, including a set of twins. When asked what he's looking for in a baby mama, Boosie says a "bad bitch, with a pretty face, and nice personality, a woman that understands me and wants to be a good mother".
When asked if he would consider having more children with one of his current baby mamas instead of adding more women to the pack, Boosie replied "hell no!", adding he doesn't sleep with them at all and never will again, saying they got all the kids they'll ever get out of him. His baby mamas tries to make their kids compete with their siblings of different mothers and he doesn't like that. Watch Boosie discuss his baby mamas below:
Back in 2014, four of his baby mamas attempted to start their own reality show and shop it to major networks. While Lil Boosie was locked behind bars, Walnita, Tracey, Trivia, and Julissa put together a pilot episode to show how the four of them got along for the sake of Boosie's kids, who at that time, were aged between 4 and 11 years old.
Watch a snippet of their pilot episode below:
Unfortunately, this pilot came two years after Atlanta rapper Shawty Lo attempted to broadcast his baby mamas in a reality show on Oxygen network back in 2012.
The cast included the 40 year old rapper, his 10 baby mamas, his 11 children, and his girlfriend at the time. Audiences felt the show promoted negative stereotypes of Black families. A petition was launched, demanding Oxygen network to drop the show before its premiere date. After the petition received thousands of signatures, Oxygen obliged. The reality show for Lil Boosie's baby mamas met the same fate.