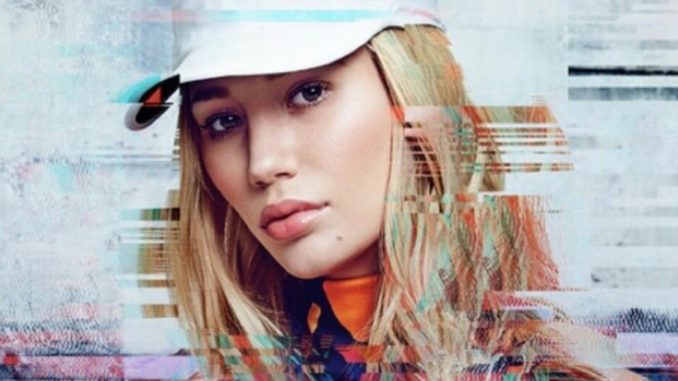 Earlier this year, Iggy Azalea told Elle Canada, "If I could, I would Men in Black memory-erase 2015", as it was the worst year of her personal life and career. Welp, 2016 isn't turning out to be so great, either.
The 26 year old rapper announced her breakup with her fiancé, Nick Young. The 31 year old shooting guard and small forward for the Lakers admitted to cheating on the rapper in a video recorded by his teammate, D'Angelo Russell.
As if that wasn't bad enough, Iggy's sophomore album is tanking before it's even released. Her first single off the album, titled "Azillion" was released in January and got such poor feedback, her Virgin/EMI record label refused to even waste money for its video. Her second single, "Team" released in mid-March, got more promotional backing from her label, yet only reached number 42 on the Billboard charts. The single also reportedly flopped in the Australian and U.K. charts. Her label has pushed back her sophomore album, titled Digital Distortion for June 24, 2016.
Just last year, featured artists on Iggy's headlining tour backed out of performing with the rapper, which subsequently led to her entire tour, called The Great Escape, being cancelled. Back in March, Iggy told Power 106 Los Angeles she became suicidal out of fear she would be deported from the U.S. due to her failing rap career. "I live in this country on a work visa. So, if I don't have a job, that means I go home [back to Australia] and my whole life is here. That's like a lot for a person to deal with", said Iggy. "It's a lot and it can make a person feel like 'what do I have left to live for?'"
Though Nick Young had been instrumental in helping Iggy regain her confidence, his cheating did irreparable damage to their relationship. Iggy has since moved out of his L.A. home and has reportedly returned his engagement ring. 
Poor Iggy.