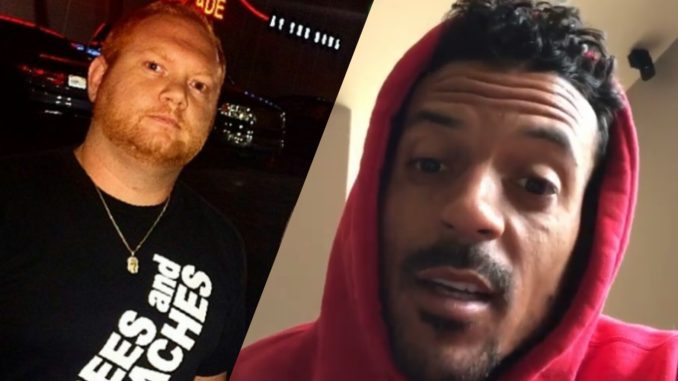 Former NBA player Matt Barnes blasted a celebrity jeweler for his comment about a 3 year old Black girl named Davianna Simmons who was traumatized after Chicago police point a loaded gun to her chest during a raid at the child's family home.
The jeweler's response to the report of the little girl's trauma:
"#ButDidYouDie maaaybe the mother should have thought of not putting her child in dangerous situations with her actions. The cops aren't responsible for the trauma"
He then blamed the girl's mother, Aretha Simmons, who was reportedly "striked while handcuffed" by Chicago police.
Turns out, the cops actually raided the wrong house. Police were reportedly looking for Alonzo McFadden, a drug dealer with a warrant for his arrest. The informant lied and gave the Davianna Simmons' grandparents' address as the residence of McFadden.
Police raided the home, holding Daviana, her mother and grandmother at gunpoint. One officer even held a loaded gun to the grandmother's head. When the grandmother reportedly told officers to take the loaded gun off her 3 year old granddaughter's chest, she was told to "shut up".
"The trauma from that event had to be unimaginable, especially for a 3-year-old. According to TheMaven.net, Davianna, now 8-years-old, still fears sirens and often wakes up screaming.

Rush Medical Center pediatric psychiatrist Dr. Niranjan Karnik said it was, "one of the worst cases of child post-traumatic stress disorder I've [ever seen]."

The family filed a lawsuit in November 2014, in part because the raid was wholly unnecessary: the officers had the wrong house", The Blavity reports.
Davianna Simmons, now-8 years old, was awarded $2.5 million in her excessive force case. The jeweler, who posted the heinous comment about Davianna's trauma on Instagram, has several posts with his Black celebrity clientele, but posts how "disappointing" he is in the lack of patriotism and respect for this country:
Though this may be his first time being blasted, the jeweler has been showing where he stands on issues that face the Black community for some time now. This is just an example of how non-Black people can profit off Black people and not care about Black lives. Matt Barnes screenshotted the jeweler's comment and reposted it on Instagram:
See the jeweler and his Black clientele below:
He even made jewelry for Victoria's Secret. I wonder if they're aware of his thoughts on police brutality:
He even has Black friends, and refers to himself as the token White friend:
Black dollars matter, but apparently not Black Lives.