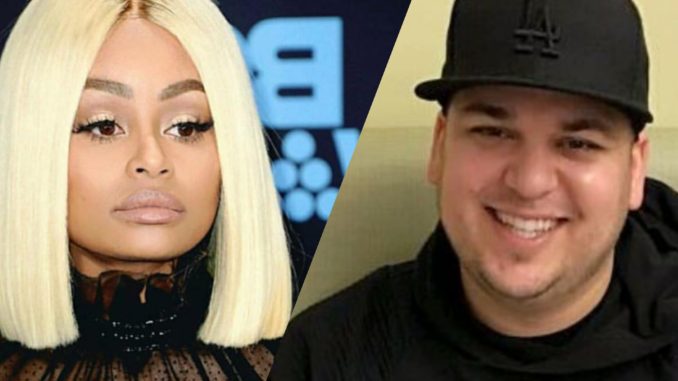 Rob Kardashian woke up in an extra petty mood and started posting his ex-fiancé's private pictures in the early morning hours.
It all started after a rapper named Rarri "Ferrari" True's baby mama accused him of cheating with Blac Chyna. Rob Kardashian contacted the woman for proof. According to Rob, Rarri also contacted him and tried to extort Rob for money. Rarri threatened to expose Chyna' s private pictures if Rob didn't pay him a reported $1 million.
Rob agreed to send the money, but later decided to beat Rarri to the punch and posted text messages from Rarri and Chyna, and accused Chyna of sleeping with 3 men in 3 days, Rob included.
In the midst of all this, rapper T.I. inserted himself in Rob and Chyna's drama, telling Rob he shouldn't pour his business online.
This coming from the same man who embarrassed his wife all spring '17 and has his sidechick tell his wife she's getting "sympathy dick" by sleeping with her husband.
Rob fired back and reminded T.I. that he's the same man who paid Chyna to participate in a threesome with him and Tiny.
Rob also accused Chyna buying "party packages" on his dime, which includes cocaine, ecstasy pills and bottles of liquor. He says that is the reason he's taken custody of their daughter Dream.
Rarri's baby mama who kicked off all the drama also responded to this mess.
Read Rob's receipts on the next page.