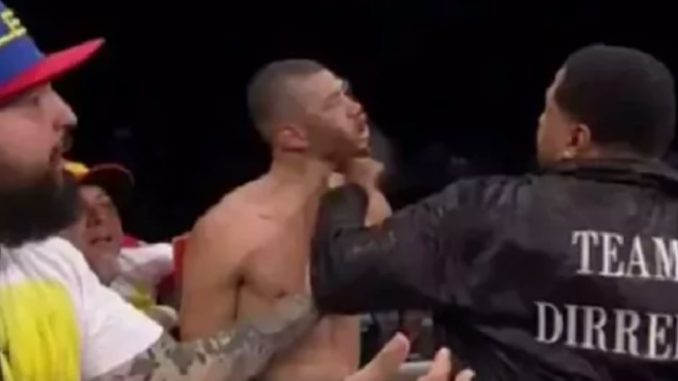 Saturday night, a boxing coach jumped into the ring and punched an opponent boxer after boxer threw a disqualified punch.
Boxer Andre Dirrell and Jose Uzcategui fought well into the 8th round for the middle weight title. Judges scorecards favored Uzcategui, but after he landed a knock out punch on Dirrell after the bell rang to end the round, the referee disqualified him. Dirrell won the title by default, claiming a vacant interim super middleweight title by eighth-round DQ, per ESPN.
Winning the title should've marked the end of the fight, but Dirrell's uncle and boxing coach Leon Lawson wasn't satisfied.
He felt Uzcategui punching his nephew after the bell ring was a sucker move, so he followed up with one by climbing into the ring to hit Uzcategui with a 2 punch combo.
See more on the next page.