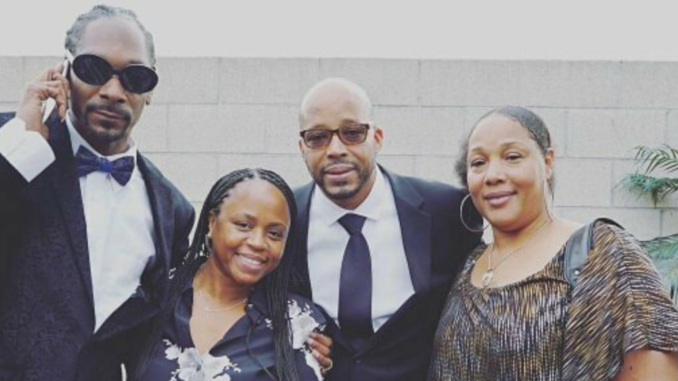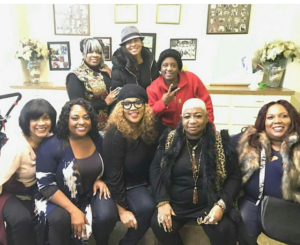 January 3rd, 2016, music and Hollywood legends gathered to say their final goodbyes to actor and comedian Ricky Harris. Besides his history of heart complications, the cause of death for the 54 year old Long Beach legend, who passed the day after Christmas, is still unknown. What was supposed to be a day of fellowship and fairwells turned into fight night!
As guests prepared to view the body of Ricky Harris, Harris's cousin approached rapper Snoop Dogg. Snoop and Ricky Harris grew up together in Long Beach, CA. Harris, the son of a preacher, sang in the choir alongside Snoop as children. Harris's cousin and Snoop reportedly have a long-standing beef, and when he approached Snoop, rapper Daz Dillinger, along with another one of Snoop's friends attacked the cousin, escalating into a huge brawl:
Snoop's bodyguard then tackled the cousin and dragged him out of the church where the fight continued. Watch as the crowd follows the fight outside the church and Daz Dillenger is pulled away by guests:
Notice Daz Dillenger's outfit:
The fight carries outside of the church:
The Actress and daytime TV host Sherrie Shepherd jumped on Periscope immediately afterwards, yelling how disrespectful it was to fight at the funeral:
Comedian Nathaniel "Earthquake" Stroman also turned to social media, expressing his disgust with "n*ggas" in an Instagram live video:
Snoop Dogg kept the drama to a minimum on social media, only hopping on Instagram to squash rumors he'd gotten bruised up at the funeral:
No arrests were made as all parties left before police arrived.
R.I.P. Ricky Harris.