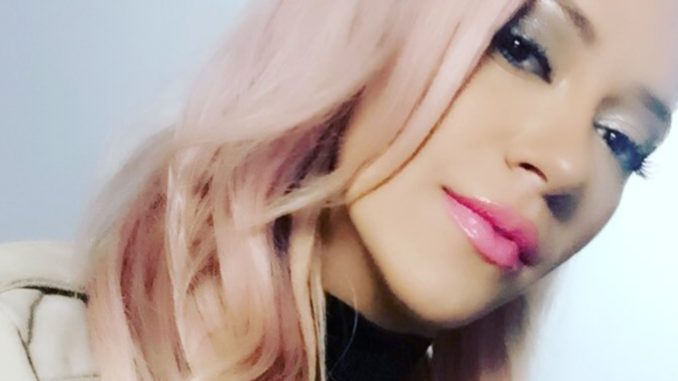 Since the public take down of one of Hollywood's most powerful executives, Harvey Weinstein, more actors, singers and models have stepped forward to expose the abuse they suffered at the hands of Hollywood's elite.
Yup!&this sinking ship?is a titanic of power.So get ready for everything around it/ties to it goes down with it from the suction???Say bye?? https://t.co/uJycsaLlN3

— KAYA (@KayaJones) October 13, 2017
Kaya Jones, a former member of the girl group the Pussycat Dolls, is the latest to call out the power players of the entertainment industry for their roles in sexual exploitation of performers. According to Jones, the Pussycat Dolls group was more a prostitution ring than they were a singing group.
Jones says the girls were forced to sleep with men, were fed drugs, and only allowed a $500 weekly allowance while the label and the group's founder pocketed their earnings. The sexual abuse and forced drug abuse got so bad, one of the members committed suicide, says Jones.
In 2014, 25 year old Simone Battle was found hanging in the closet of her L.A. apartment. She was a member of the girl group G.R.L., which was formed by the same founder as the Pussycat Dolls.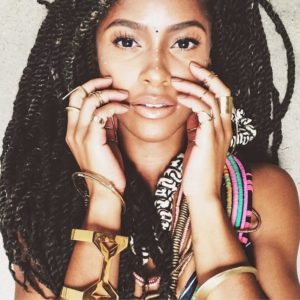 Before her passing, Battle's family reportedly told the press that Simone was stressed about her lack of income, which her family didn't understand because the group was fresh off their single with rapper Pitbull. Battle also told her family she felt she'd never be successful.
In a Twitter thread, Jones calls out the group's founder and "den mother" while detailing the abuse that made her walk away from a $13 million dollar deal:
Fact- I know as many men as I do women who have been abused in the entertainment industry by Hollywood elites.We are numb to it.That's wrong

— KAYA (@KayaJones) October 12, 2017
Tried to silence us,made us stronger.Tried to drug us,but we were wide awake.Tried to blacklist us,but fans followed.We arent kids anymore

— KAYA (@KayaJones) October 13, 2017
The children you messed with that survived the abuse, we are adults now.Are you ready old ones to fight?Cause you all are looking mighty old

— KAYA (@KayaJones) October 13, 2017
My truth.I wasn't in a girl group. I was in a prostitution ring.Oh & we happened to sing & be famous. While everyone who owned us made the $

— KAYA (@KayaJones) October 13, 2017
How bad was it?people ask-bad enough that I walked away from my dreams,bandmates&a 13 million dollar record deal.We knew we were going to#1

— KAYA (@KayaJones) October 13, 2017
Jones auditioned for the Pussycat Dolls after being developed by R. Kelly for 2 years around 2002. She joined lead singer Nicole Scherzinger and Melody Thorton in the 2003 auditions, but later left the group in 2005.
I want the den mother from hell to confess why another 1 of her girl group girls committed suicide?Tell the public how you mentally broke us

— KAYA (@KayaJones) October 13, 2017
We made her a millionaire. I think it's only fair

— KAYA (@KayaJones) October 13, 2017
To be apart of the team you must be a team player.Meaning sleep with whoever they say.If you dont they have nothing on you to leverage

— KAYA (@KayaJones) October 13, 2017
Yes I said leverage. Meaning after they turn you out or get you hooked on drugs they use it against you.Correct.Victimizing the victim again

— KAYA (@KayaJones) October 13, 2017
Continued on next page.