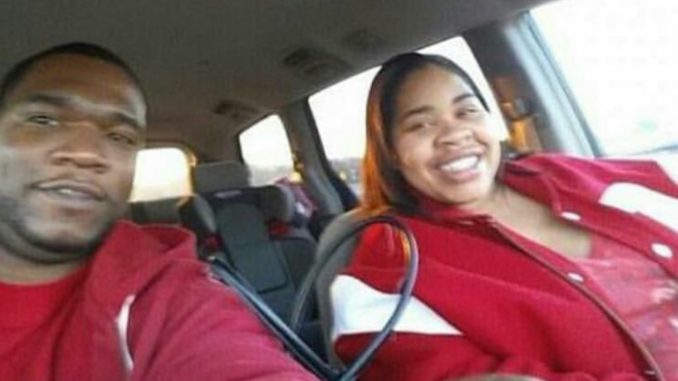 On May 29th, a 17 year old gorilla named Harambe was killed 3 year old Isaiah crawled through the bushes and fell nearly 15 feet into the gorilla exhibit.
As seen in the video captured by another visitor at the zoo, the gorilla appeared to be trying to protect the child, who laid unconscious. Due to the 450 pound silverback gorilla's strength, he appeared to be doing more harm than good to the child by dragging Isaiah across the ground away from the yelling onlookers.
Because tranquilizing the gorilla could've taken up to 30 minutes to subdue the gorilla and could've possibly angered the animal even more, Zoo employees felt the only way to get Isaiah out safely was to kill the gorilla.
Watch the graphic video below:
Now people are calling for the mother to be fired, arrested and even shot!
Backlash Against Michelle Gregg
Petitions were launched by animal lovers asking for Isaiah's mother, Michelle Gregg be fired from her job as an administrator at a daycare center. People are also asking that 3 year old Isaiah and his 3 sisters, aged 1, 4, and 7 years old, be removed from her custody. Animal lovers say Gregg should be charged for the gorilla's death since her negligence of her child caused the accident.
Media outlets have gone so far as to look up the criminal background of Isaiah's father, Deonne Dickerson to further tarnish the parents' ability to raise their children. Dickerson was not present at the zoo during the ordeal. Gregg attended the zoo with her 4 children, her female adult friend, and the friend's two teenage sons, ages 17 and 7.
Despite animal experts confirming the only way to free Isaiah safely was to kill the gorilla, those behind the ridiculous petitions still question if Harambe should've been killed.
Others have taken a more ignorant approach, telling Gregg via social media that she should've been shot due to her negligence, over the gorilla.
Is the life of a gorilla more important than the life of a human child? Apparently so.
#JusticeForHarambe:
After Harambe was killed, Americans went above and beyond to make sure Gregg paid the price for it. After launching the petitions, people called her job at Little Blossoms Academy and demanded she be fired as their current Administrator. They also sent the daycare center so many hate-filled messages and comments on Facebook, the childcare facility shut its Facebook page down.
Those same people also called the local sheriff's office demanding she be charged with Harambe's death, while over 200,000 people signed the petition demanding CPS step in and take her kids.
Zoo visitors present on the day Isaiah fell into the gorilla exhibit all back up Gregg's claim that Isaiah crawled so fast into the tunnel leading into the gorilla exhibit that none of those present could catch him.
Even PETA isn't blaming the mother, instead saying the zoo should've built a stronger barrier between humans and the animals trapped in captivity:
Ohio Prosecutor Announce Decision On Charges of Michelle Gregg:
Despite the outrage of animal lovers, their petitions, hate messages and even death threats, Hamilton County Prosecutor Joe Deters announced no charges will be filed on Michelle Gregg for the death of Harambe. Deters says he was shocked at how people could really question if an animal's life was more important than a child's, adding anyone who feels a child can't scamper off quickly, doesn't have kids:
Isaiah's family released a statement after Deters's announcement:
"The family is very pleased with this decision; it is what we expected. This is one more step in allowing us to put this tragic episode behind us and return to our normal family life," the statement said. "We extend thanks to all of those who have been praying for us and who have supported us through this trying ordeal and praise to God for His mercy and grace."
Deters also announced The U.S. Department of Agriculture is conducting an investigation on the safety and operation of the zoo.