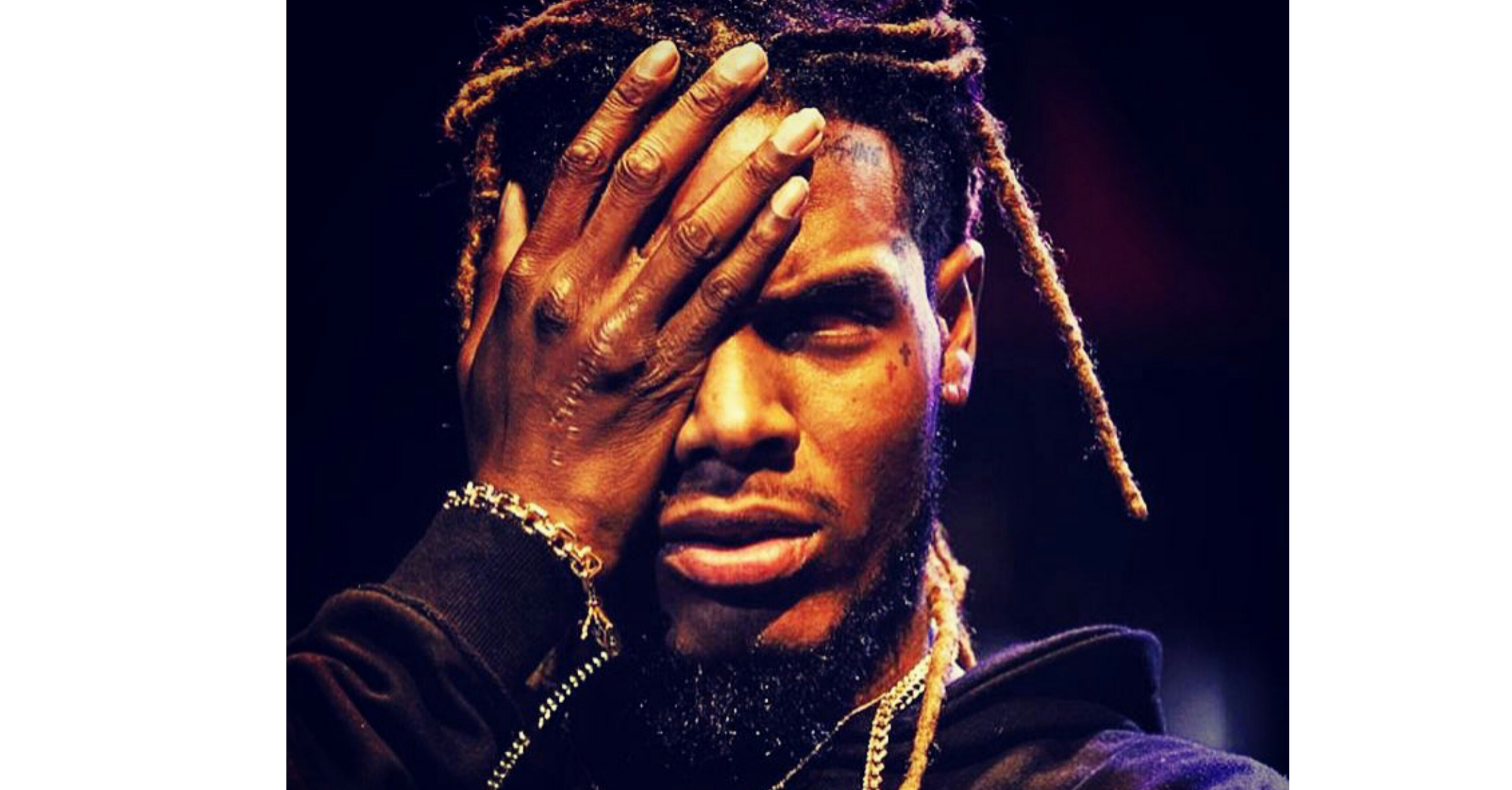 A few days ago, former Love & Hip Hop: Hollywood star Masika Kalysha revealed news I broke months ago: she's pregnant with rapper Fetty Wap's child.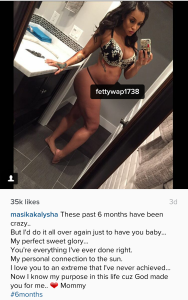 This makes baby #3 with baby's mother #3 for the 24 year old rapper. I broke the story two months ago on TeaServedCold's Instagram page. Back in September, Masika posted subliminal tweets on her pregnancy, including her struggle with sobriety during its duration and feeling nauseous: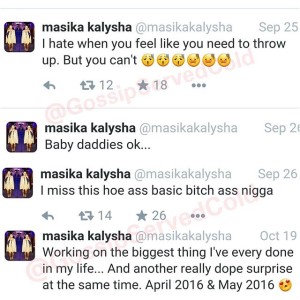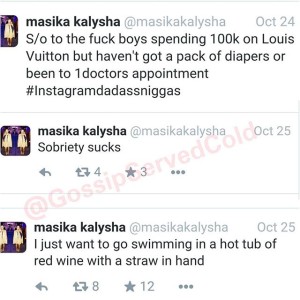 She also took shots at Fetty's "Atlanta Bae" (as I like to call her), Alexis Sky. Alexis and Masika have been beefing over social media ever since Masika revealed she was sleeping with Fetty behind Alexis's back in July (when Masika was impregnated).
After Masika posted video and pictures of her with Fetty Wap, Alexis Sky posted her disappointment in Fetty's choice of a side chick:
Masika posted her disappointment in Fetty taking Alexis on a shopping spree before buying things for their unborn child: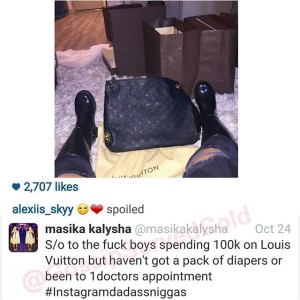 Masika also tweeted her "biggest project" to date would come in April 2016. 9 months prior to April 2016, Masika posted pictures and videos of her in bed with Fetty Wap. Masika, who's known for sleeping with rappers and producers in exchange for tracks, also released a single with Fetty called Andale, which to date is the only record they've released together.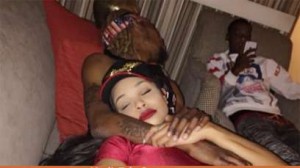 During the duration of her pregnancy, Masika poked fun at Fetty's girls who were in a rotation: Fetty would spend days in Atlanta with Instagram model, Alexis Sky. Then, he would trek to New Jersey to see his BMs Ariel and Lezhae, and finally ending in Harlem to see his boo Yaya. Throwing shade on social media led to all of them beefing over Fetty: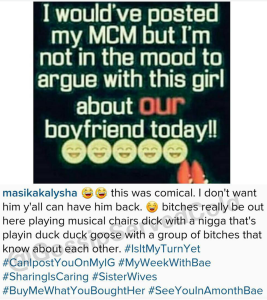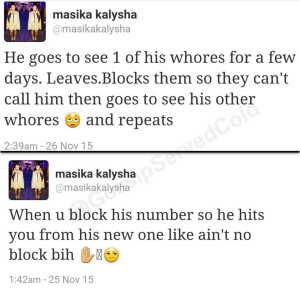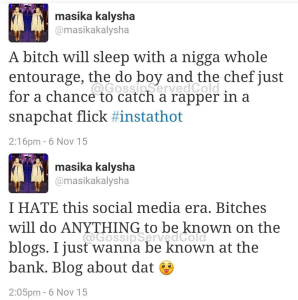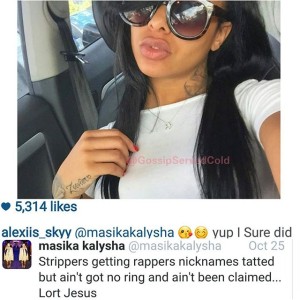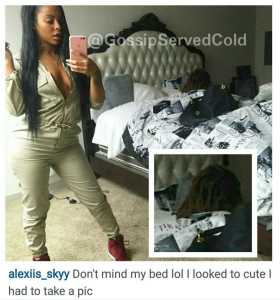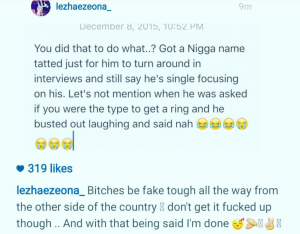 After I broke the news, Masika began posting old pictures and videos of her flat stomach to diffuse the rumors: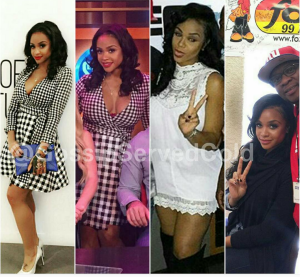 Once she could no longer hide her pregnant belly under loose clothing, she trekked up to Power 106 LA's radio show to reveal she was carrying Fetty's third child. She then tried to explain her posting old pictures and videos of a flat stomach days before revealing she was pregnant: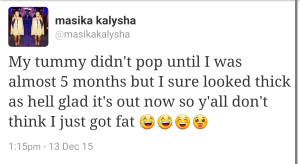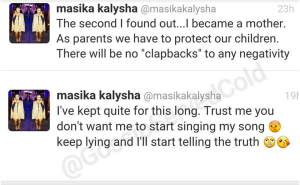 She also plugged her new upcoming reality show, Pregnant and Pumps. Fetty was not pleased with her reveal: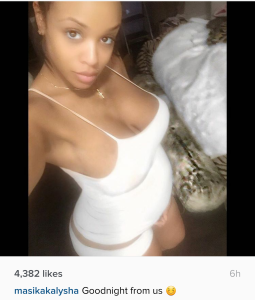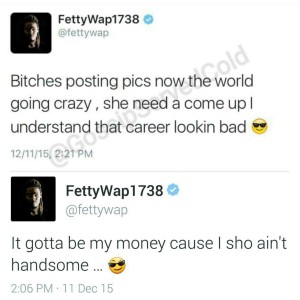 While the mother of Fetty's first child Ariel aka Reese posted her support, his girlfriend Alexis Sky deleted all of their coupled up pictures off her Instagram page: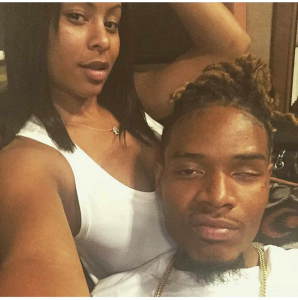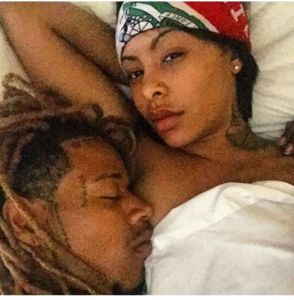 Fetty's second child's mother Lezhae didn't take the news so well, as she and Fetty were rebuilding their relationship.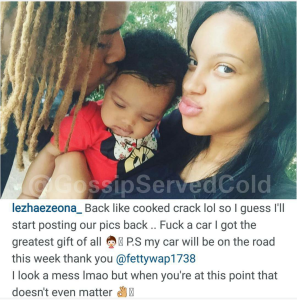 She posted subliminal messages to Fetty about being betrayed, as well as took shots at Fetty's "Atlanta Bae" Alexis: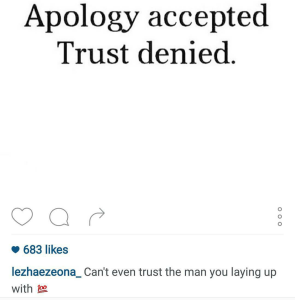 Fetty's other boo ,Yaya, has been with him since his career first began, has maintained her silence while Fetty deals with his harem of women. In exchange for her silence, she gets laced with gifts: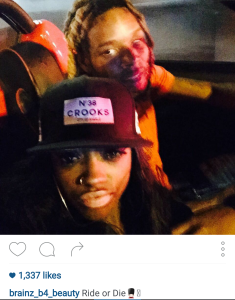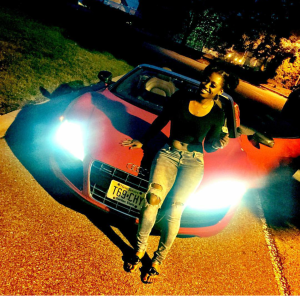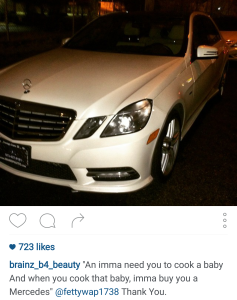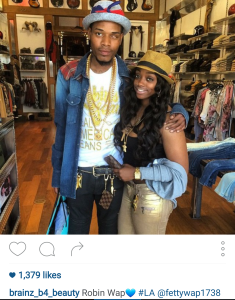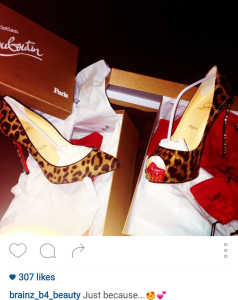 Fetty's relationship with his BMs have been rocky, to say the least. While Ariel, the mother of his 4 year old son Aydin has maintained a long lasting friendship (or relationship, as she claims) for 11 years, his relationships with the other women have been shaky.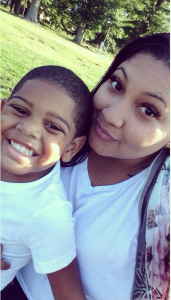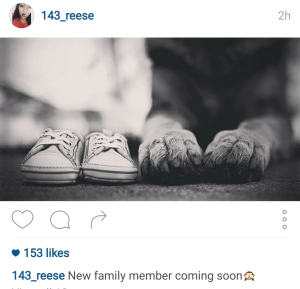 His second BM, Lezhae posted videos of Fetty trying to fight her on Halloween after he found out she was doing an interview on the absence of Fetty in their daughter's life. According to Fetty, he had gone over a month without seeing 9 month old Eliza. Lezhae said he's never been there. Check out her interview BELOW:
Fetty and Lezhae have since mended their friendship as Fetty's career continues to grow. Hopefully, he's learned to wrap it up in the future.