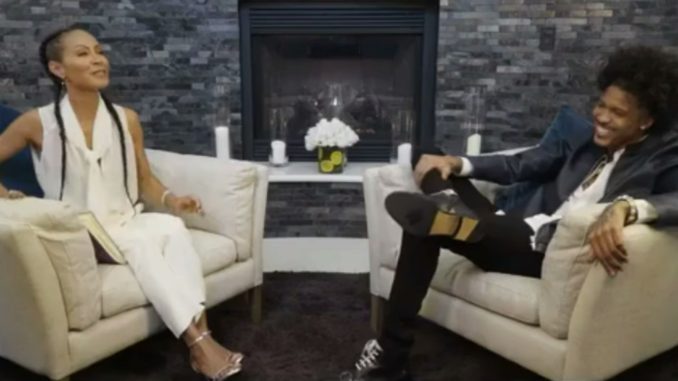 "The reality is that I'm sick all the time" – August Alsina
In a clip from an upcoming interview with Jada Pinkett-Smith, August opens up about his autoimmune liver disease, fighting depression, and growing up with a drug addicted stepfather who would sell August's school clothes to buy drugs.
One of the highlights of the interview is Jada telling August that their relationship helped bring closure to her relationship with Tupac Shakur.
See the clip on the next page.